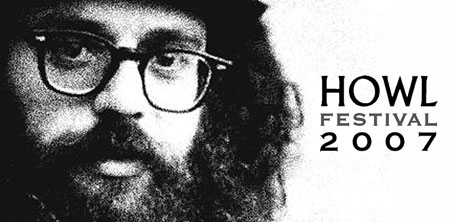 News, New & Of Note! The annual Howl! Festival named in honor of the groundbreaking poem by Allen Ginsberg takes place every Summer to celebrate the wealth of culture found in NYC's East Village and Lower East Side.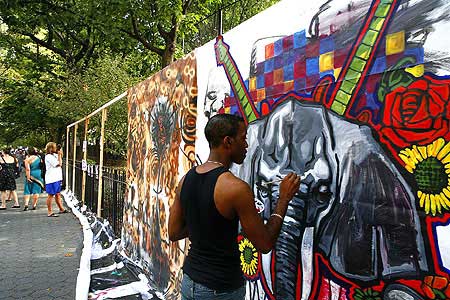 Centered in Tompkins Square Park, The Howl! Festival attracts more than 100,000 visitors bringing to the clubs, galleries, parks, streets, and theaters of Manhattan's Lower East Side an explosion of dance, film, food, music, performance, painting, poetry, sculpture, and theater.

Special Howl! Festival Events!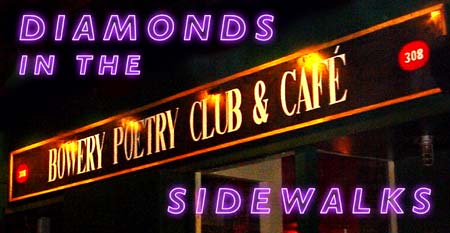 "Diamonds in the Sidewalks"
A celebration of the 50th Anniversary of the Kerouac/Amram first Jazz/poetry readings ever given in New York in 1957.
David Amram's quartet, with Kevin Twigg, John DeWitt and Adam Amram are joined by John Ventimiglia of The Sopranos actress Adira Amram and Scottish actor Russell Brand, as the featured program for New York's annual Howl! Festival. At The Bowery Poetry Club, Thursday, 9/610:00 PM.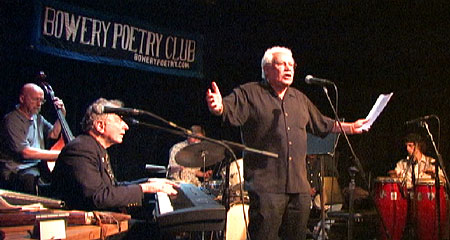 Joining David in this celebration of sounds and sooth was Tim Moran, John Ventimiglia, Adira Amram, Russell Brand, Casey Cyr, Ron Whitehead, Frank Messina, Katinka Klein, Erik Lawrence and Jose Pacheco.


Insom contributing journalist, Jeremy Hogan was there snapping stills and rolling video. Click Here to view The PhotoBook


And there's some great VidClips Click Here To View John Ventimiglia's "I Think Of Neal", Adira Anram imparts, "On The Roof of America" and Click Here To View Jose Pacheco and his tale of "The Night Charlie Parker Played Tenor at Montmartre Café in Greenwich Village."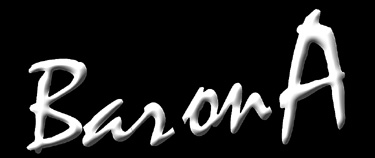 ---The Bar on A - WAR POEMS - WAR MUSIC part I
War Poems - features poets, Ron Whitehead, Steve Dalichinsky, Larissa Schmailo, Michael Warren McHugh, Ad Augeri, Ekayani, Lauren O'Brien and her band; with selected readings from Corso, Vedavyasa, Ginsberg, Snyder, Patchen, Kerouac.War Music - features War Folk (w/McQ and the Dude), David Peel and the Lower East Side, Heavy Weather, TheFather and the Son.

--



New Video! Lensed by Jeremy Hogan, view Ron Whitehead rail through "Gimme Back My Wig and Tapping My Own Phone" Steve Dalachinsky slips through "Heavy Sleep" and Michael Warren McHugh rings out "War Folk"




A Gathering of The Tribes - WAR POEMS/WAR MUSIC part II
Features George Wallace, Steve Dalichinsky, Larissa Schmailo, Michael Warren McHugh and Ekayani. Music by Lauren O'Brien and Ad Augeri acoustic performing "ALWAYS AT WAR" with selected readings from Corso, VedaVyasa, Patchen, Ginsberg, Kerouac,
-



New Video! Lensed by Jeremy Hogan, view Steve Dalachinsky read from HOWL "Supermarket In LA" George Wallace exposes "The Man Behind The Curtain" and Michael Warren McHugh reads Patti Smith's poem "Radio Baghdad"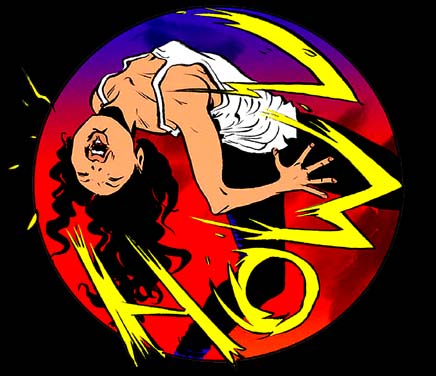 The Howl! Festival 2007 was presented by FEVA (Federation of East Village Artists) in honor of the diverse culture of the Lower East Side with a weeklong celebration. FEVA invites the community to clelbrate all the events at local venues, the free outdoor gatherings and the concerts in Tompkins Square Park.

Pix, Clips and Page from kindred Keepers of The Flame! Join us in celebrating the LifeArtSpirit of Allen Ginsberg! Click Here to Enter!