Michael Dean Odin Pollock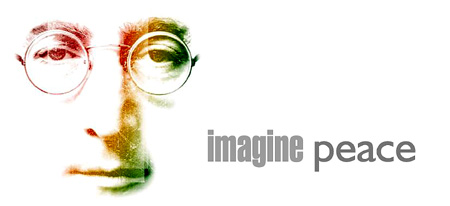 Lennon Lightening Strikes Thrice
When i was about 5 yrs. old my father gave me my 1st record player & a few singles "Flying Purple People Eater" by Clint Eastwood (not the actor) "Wake Up Little Suzy" by the Everly Brothers, "Hound Dog" by Elvis Presley. I had been drenched in good music since birth but when i put Elvis on my brand new record player over n over n over again i was absolutely mesmerized by the sound coming out of the speaker. I was going to be a part of this magic one way or another. I decided i wanted to be a piano player & pestered my parents about it the next 3 years til they finally gave in & enrolled me in a music school in Reykjavik, Iceland.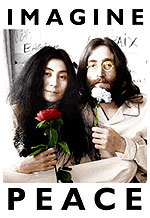 Back then the rule was if you were just a wee lad as meself you had to learn something about music theory & notes before you were allowed near a piano you 1st had to learn how to play what they called a bokkflauta (little wooden flute). After my 3rd flute lesson i threw that damn thang into a local duck pond! I told my folks that i lost it on the way home and that i didn't want anything to do with music school anymore. Truth was i was royally pissed off and determined i would play piano or nothing at all! My stubborn rebellious streak was already in full bloom at the tender age of 8 :) A coupla years later my entire being was inflamed by the new British Beat coming outa Radio Luxembourg around the clock. A movie called A HARD DAYS NIGHT starring The Beatles came to town and i went to see it 18 times! The music was great but what really drew me in was a deep affinity i felt with this great cat John Lennon... i was hypnotized by his character his coolness his cynical humor & on a psychic level i felt alot of turbulence pain anger troubles confusion seething inside of him that i could definitely relate too. I was struck by Lennon Lightening and i decided i would be a guitar player/singer the rest of my life. I soon got my hands on a guitar and havent let go since.John Lennon & the guitar changed my life forever. Guitar in hand i felt like i had a Ticket to Ride unlimited.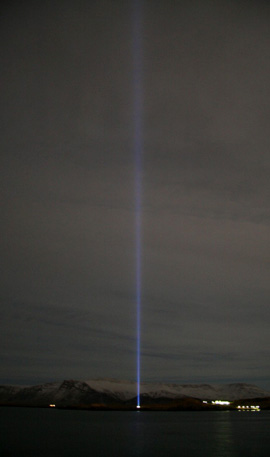 I still remember clearly where i was the day i heard of Johns death.I was sitting at a kitchen table at Hamraborg 16 in Kopavogur, Iceland. When i heard the news on the radio a tidal wave of emotions knocked me right outa my seat tears fell from my eyes. My 1st thought was "They´ve Murdered Him Those Bastards!!!" I felt someone had brutally ripped out a piece of my heart. In retrospect it's interesting how hard the news of his death hit me. I had already lost friends & relatives to the grim reaper but my reactions were rather sedate in comparison 1st thought was "May Great Spirit Carry You Swiftly & Safely Home." In Lennon's case i felt like i´d been raped & robbed... the world had been robbed... i was pissed off!!! Something wasn´t right in Rome... i picked up my guitar feeling like a bad ass gun slinger gettin ready to ride out and even up the score in a world gone wrong i felt like that guitar was more powerful than anything the ever elusive faceless enemies might have in their arsenal. I had been struck by Lennon Lightening again! I
October 9th 2007 Reykjavik, Iceland Yoko Ono, family, friends, a children's choir, local politicians, v.i.p.s. and a slew of local & international journalists gathered on the island of Viðey to unveil the Lennon/Ono Peace Monument. I am going about my daily business in town but my heart & spirit is on that island with John Lennon, Yoko & Family... The World Community. A powerful current is running thru my soul and the song "IMAGINE" keeps playing in my biological jukebox over n over n over again... IMAGINE is one of the most beautyful powerful songs created in modern times or anytime. A few days later my brother Daniel & i picked up our guitars & played an impromptu concert in a hotel for journalists and random guests. At the end of our performance i lit a candle & sage then i read out loud "Call Me By My True Names" by Buddhist Monk Peace Activist Thich Nhat Hanh. The night before we hung out with Buddhist Monk Brother Gyomoko from Japan... we sang IMAGINE together. As the days & weeks unfolded everywhere i went i would look up and see the light from the Lennon/Ono Peace Monument piercing the night sky. Everytime i saw the light i would pause to send out a positive thought/vibe to the world community. I recalled in my past studies of ancient lore the prophecy : a light will appear in the north in troubled times guiding the way to peace. I have been struck by Lennon Lightening Thrice. I hold my guitar in my arms like a peaceful warrior holding a new born child.